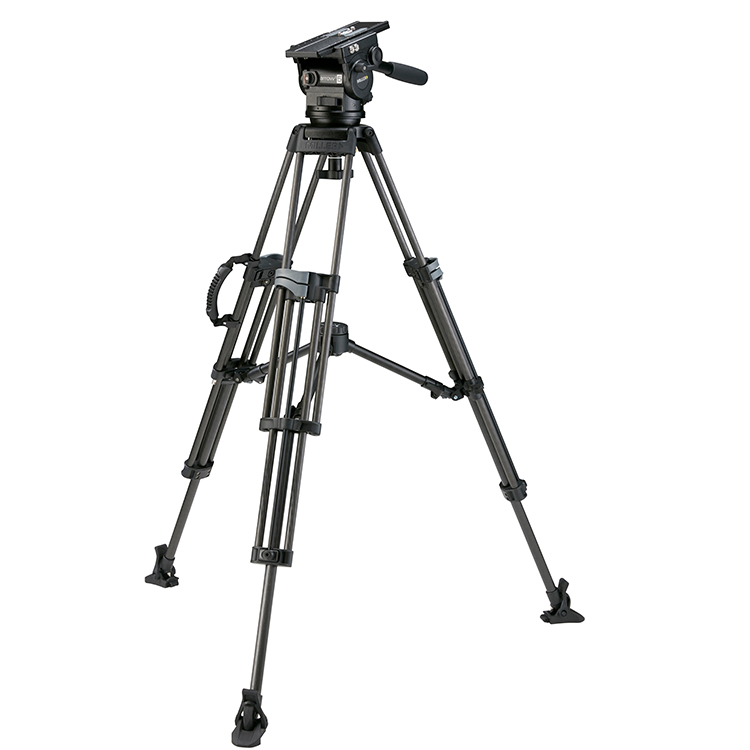 The 3101 Carbon Fibre, Sprinter II, 2-stage Arrowx 5 system, fitted with mid-level spreader is designed for speed of setup, high level of stability in a lightweight package, and flexibility of payloads, The mid-level spreader makes this system suitable for all terrains.
Featuring a wide payload range, precision fluid drag and Miller's innovative 16 position CB Plus™ counterbalance system, Arrowx 5 delivers the flexibility, speed of set up and accuracy of shot, professionals expect and demand.
2-21kg (4.4-46.2lbs) payload range and 7 + 0 selectable pan-tilt fluid drag positions make Arrowx 5 ideal for ENG and EFP, enabling it to be used with a wide range of cameras, lenses and accessories and offering.
The Arrowx 5 is matched with the 2 stage Sprinter II (carbon fibre) tripod and mid-level spreader to give incredible speed of set up, ultra light weight, large height range and the versatility to set up on all terrain.
Gone are the days where you have to carry two tripods to use large and small cameras on the same shoot.
Find out more at https://www.millertripods.com/en/systems/system-arrowx-5-sprinter-ii-2-stage-carbon-fibre.html